This sculpture is the emblem of the Stade Toulousain, of Toulouse and of our heritage through the historic brick.
The Stade is an adventure of men, the brick is the history of their land.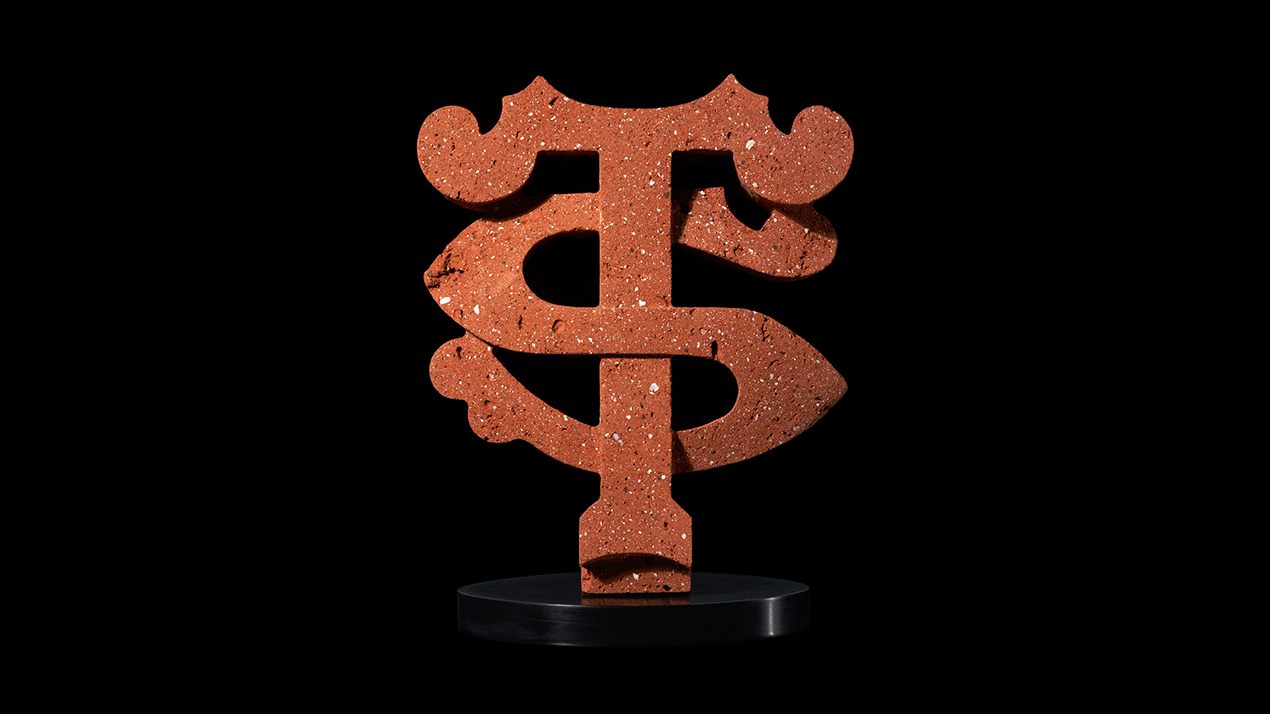 Originally from Toulouse, I wanted to bring together in this creation the strong elements of our region:
The elegance of sculpted brick and the spirit of the Stade Toulousain.
There are projects in life that are particularly close to my heart. This is one of them, the story of my land.
The walls of Toulouse echo the strength and quality of our players
The uniqueness of each sculpture echoes the uniqueness of each individual,
The close-knit collective of the team echoes the dedication of the builders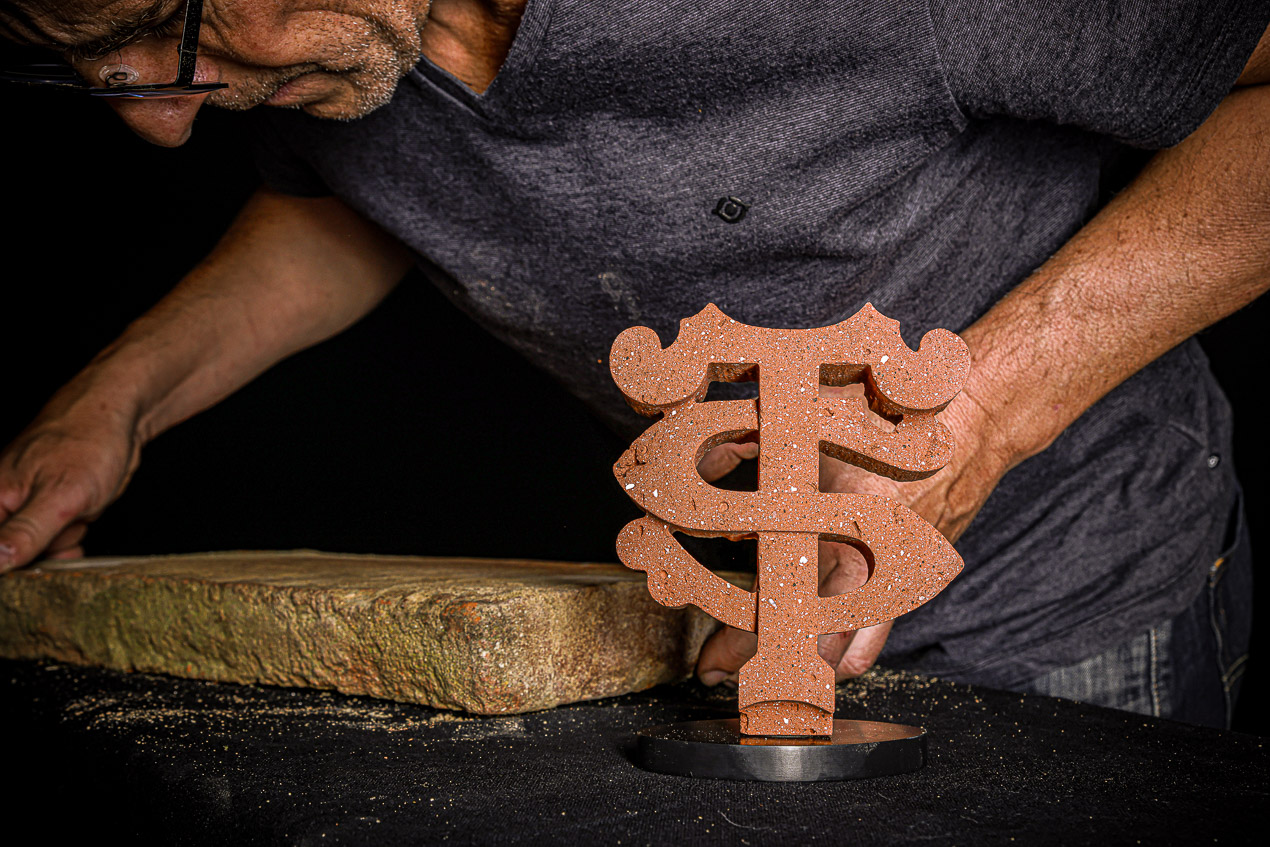 I select and then hand-carve bricks that are nearly 500 years old to reveal the soul of our heritage.
The heterogeneous nature of the material guides my gesture, resulting in a unique piece every time.
The clay, punctuated by irregularities and fragments of stone, tells us the story of time and know-how, and reveals the heart of the brick.
I love working with this fascinating material, talking with it to bring it back to life and share it with others.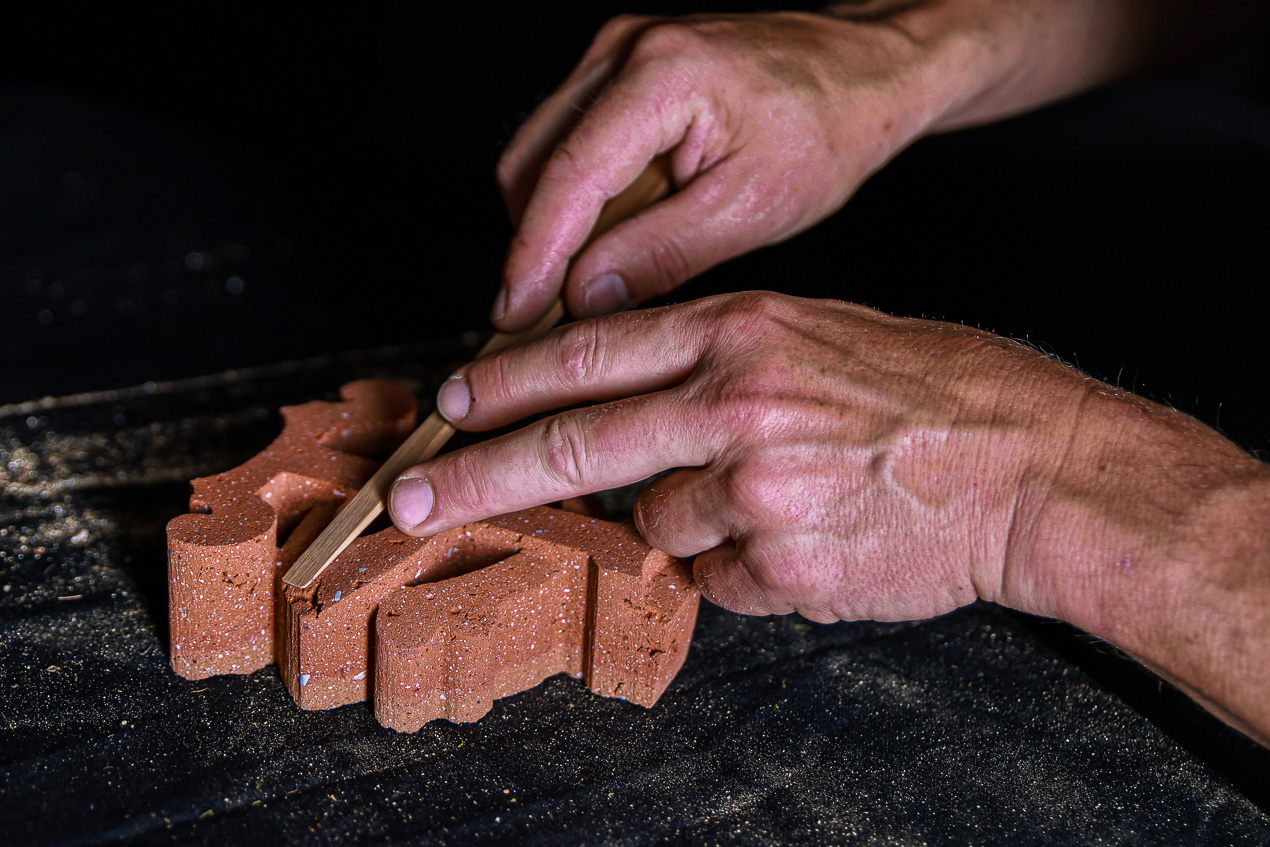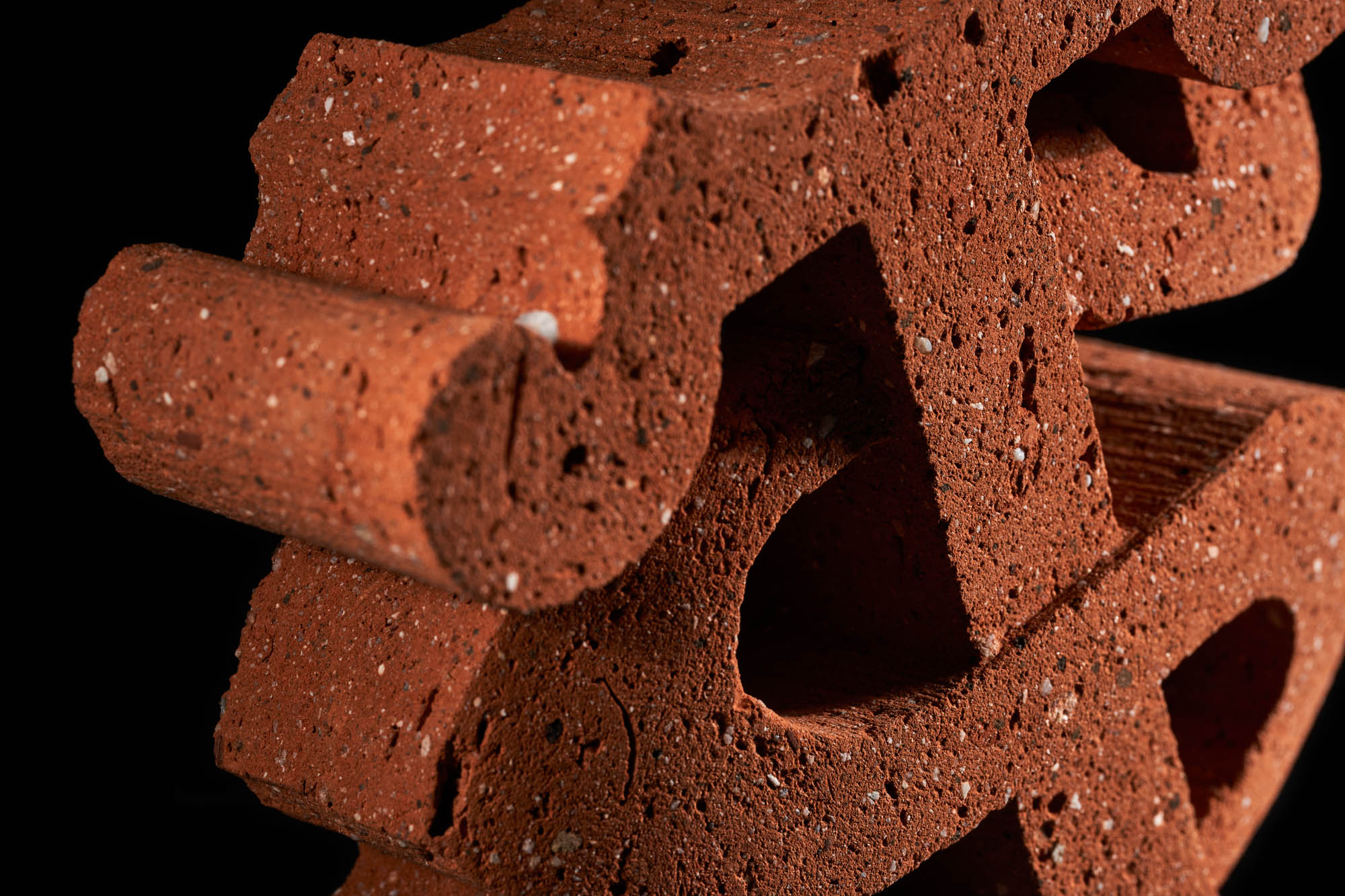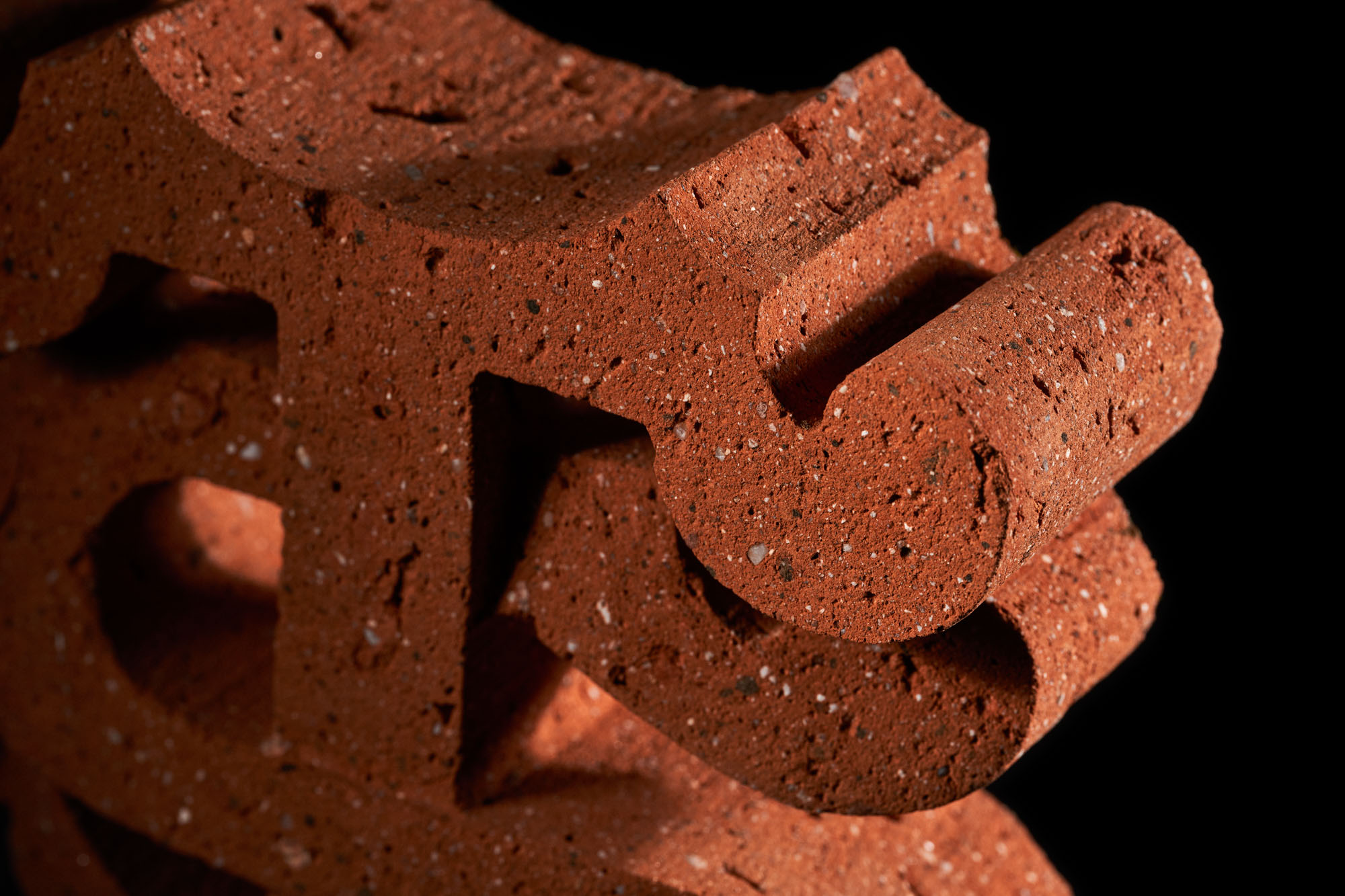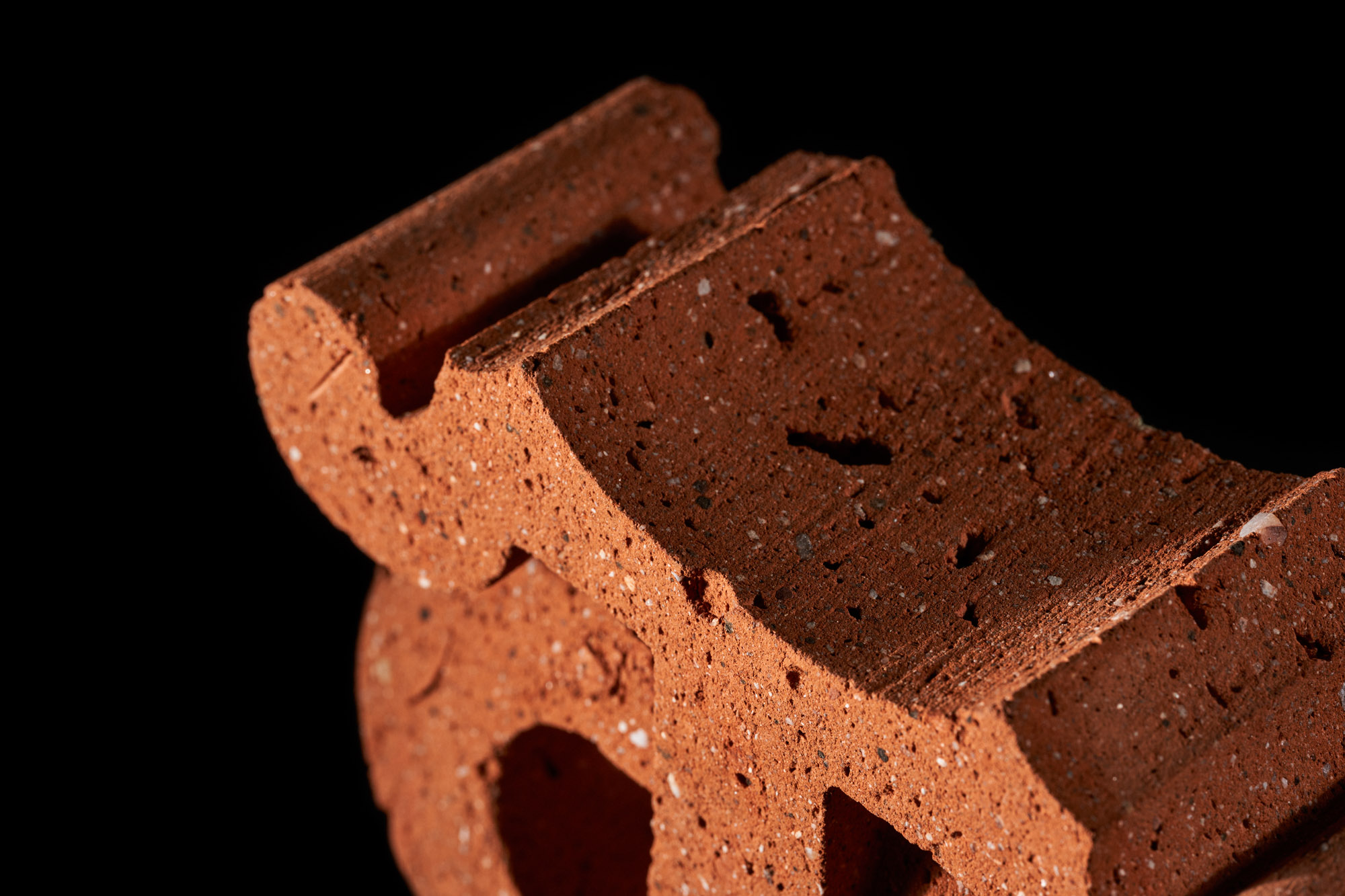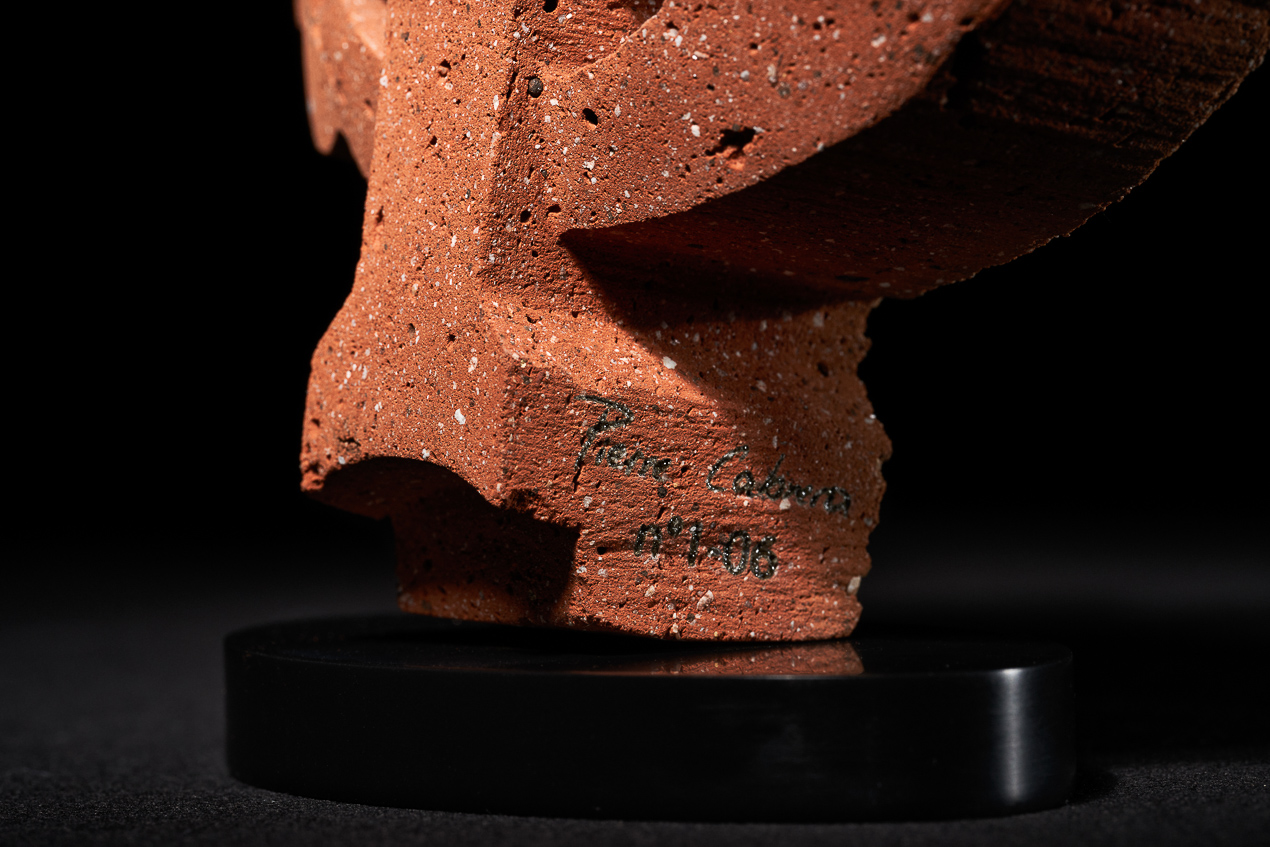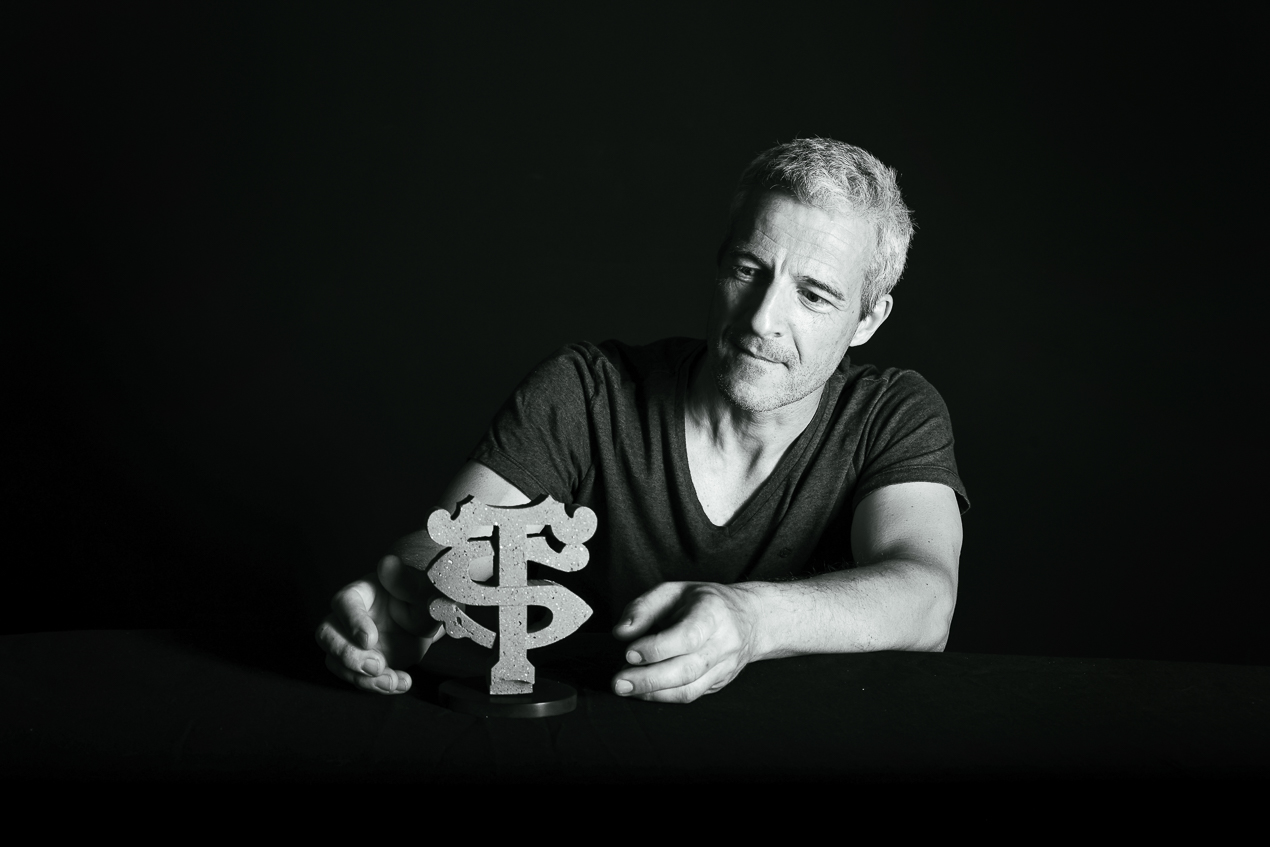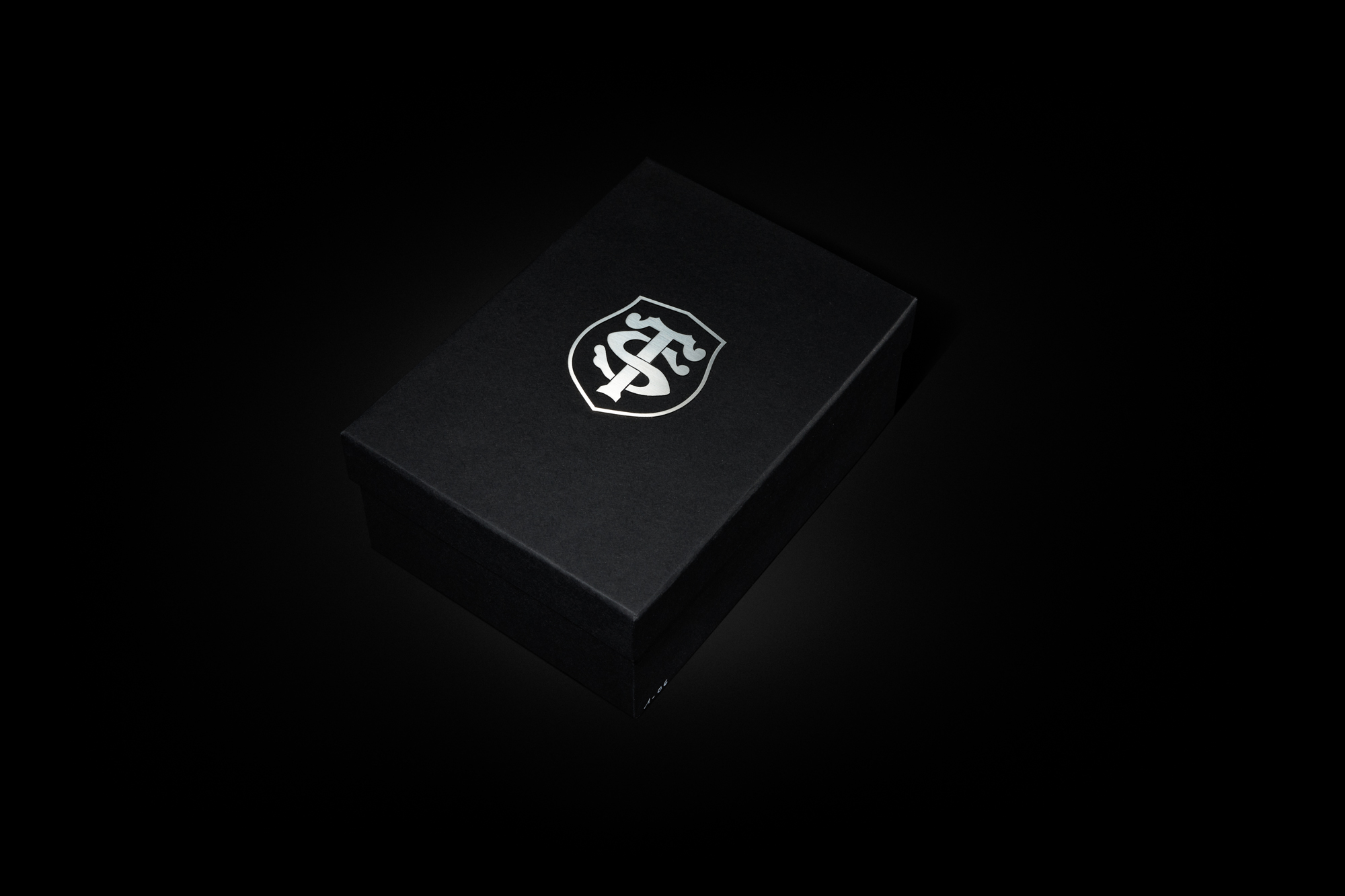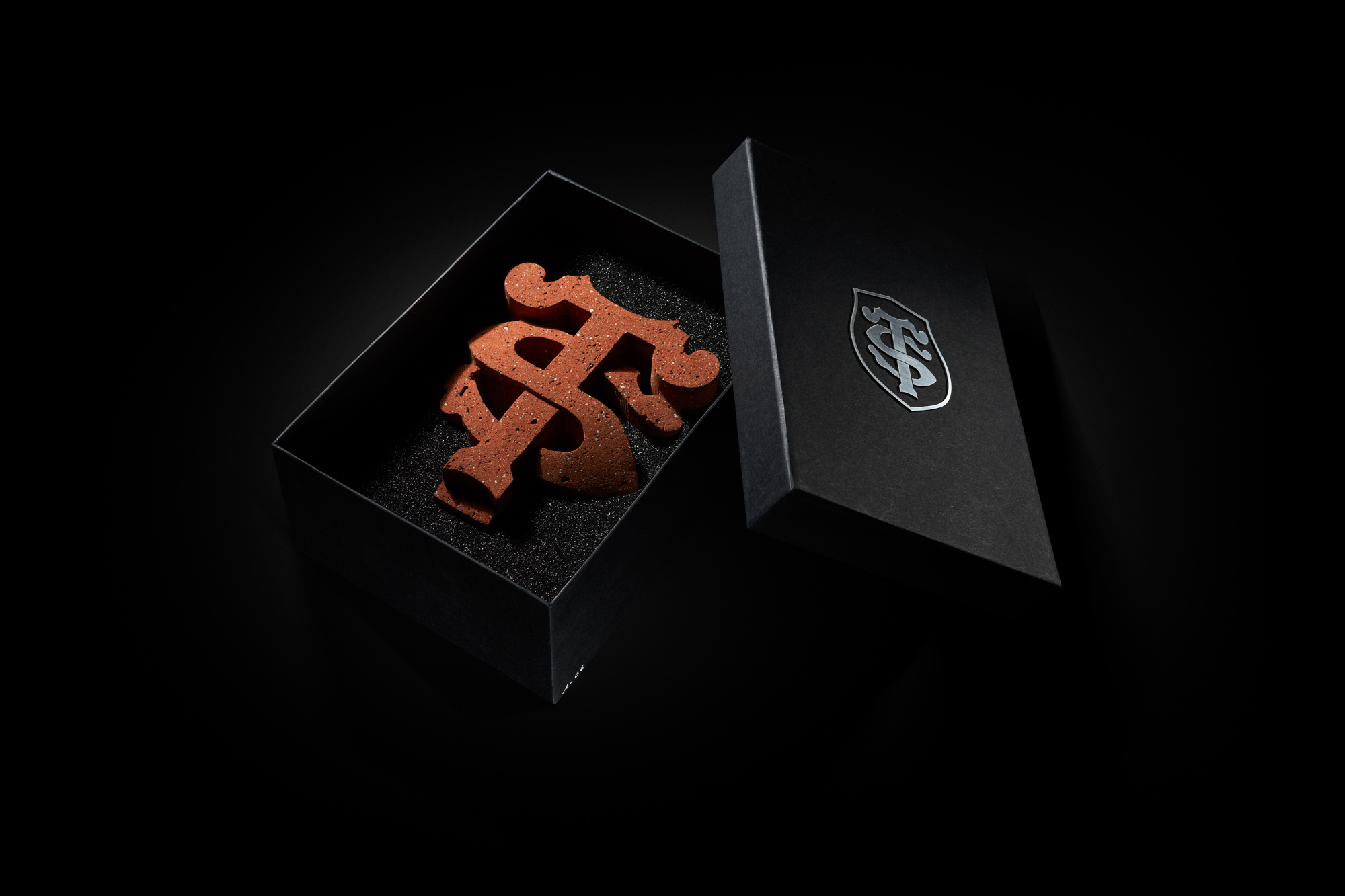 It was during a walk that I came across the remains of an ancient bridge. The brick fragments revealed what I call the soul of matter, that of our land. The idea was born of a nocturnal creative flash, the resonance of the elements coming together, the sculpture coming to life in my mind and taking shape the next day in my hands, with emotion.
Like rugby, it's above all a story of human contact. These contacts enabled me to unearth this fairground brick and present this artistic work to the Stade Toulousain, which received an incredible welcome.
This sculpture is the emblem of Stade Toulousain, and also of our deep roots through our land and heritage.
Each piece is unique, numbered and signed.
Color differ according to the firing of the brick and the level of iron oxide in the clay
Box dimensions: 22 x 16 x 8.5 cm
Weight : ~1 Kg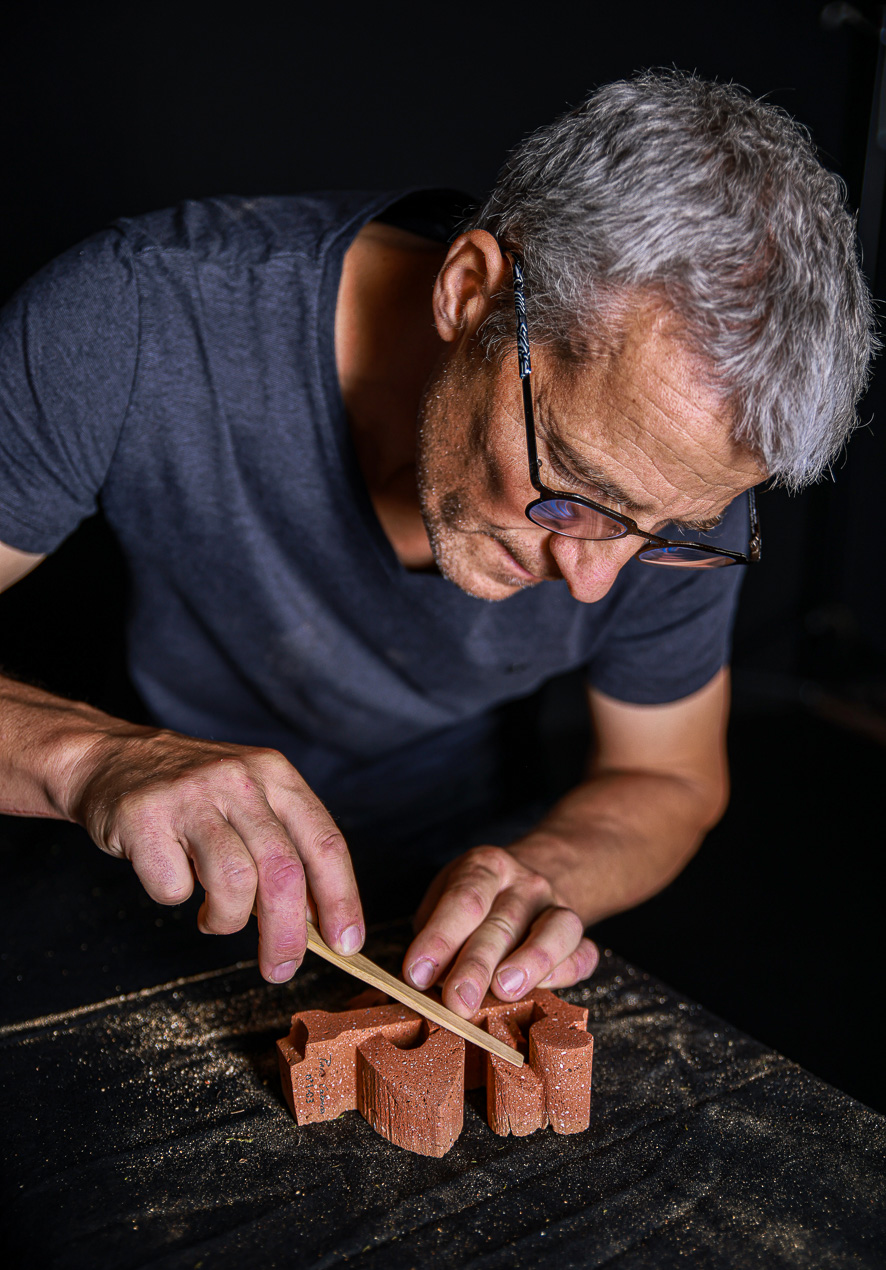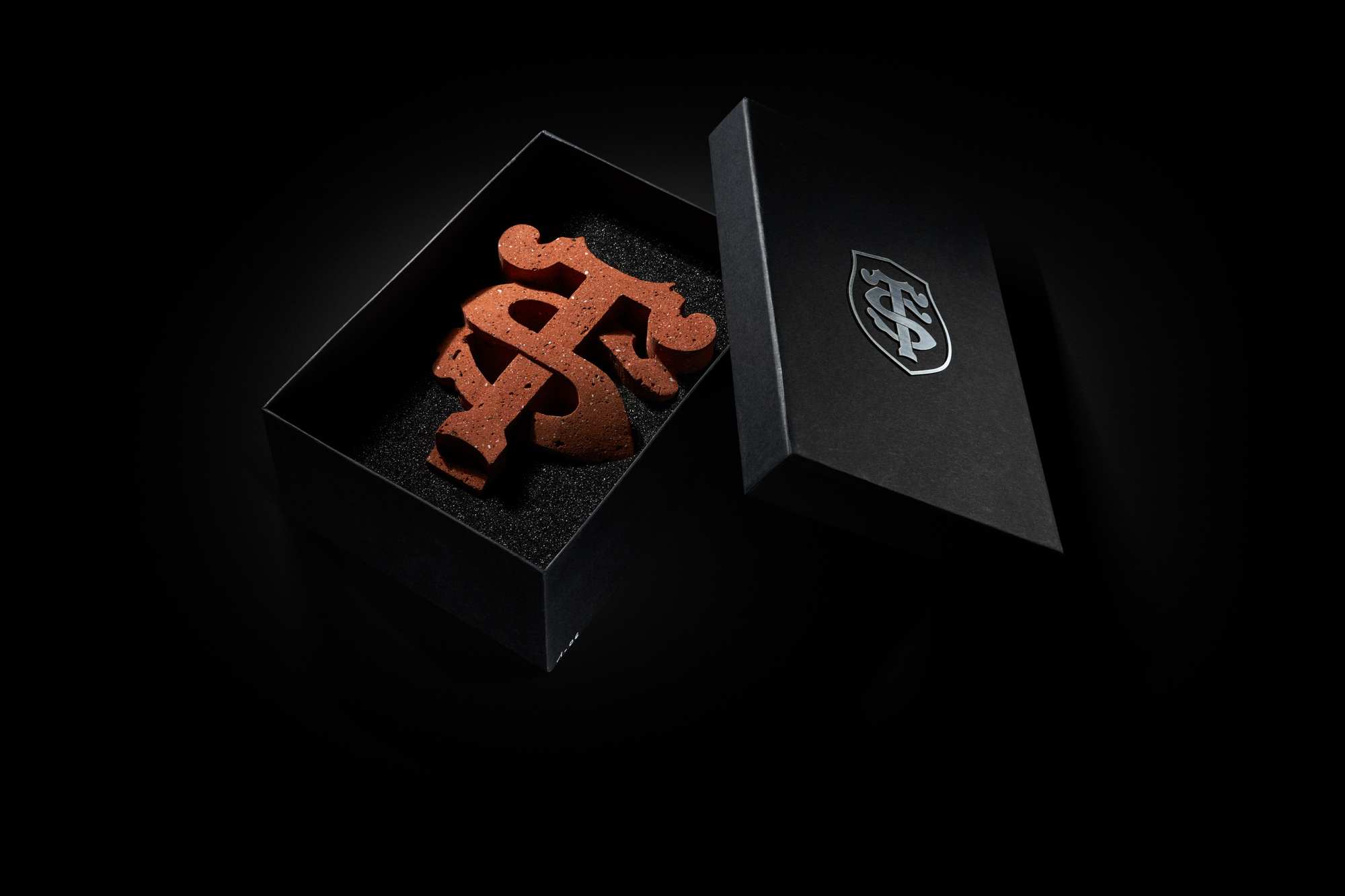 Price: €1 500 incl. VAT (shipping not included)
Part of the amount is donated to Stade Toulousain Handisport.
Delivery time: 4 weeks